Two days ago there was a complete lunar eclipse to be seen in Austria. Theoretically ...



Yes, would have been nice, but ... As you might know, I usually take a walk around midnight with my dog for an inspection of the stars. So this night, the eclipse was supposed to start around 01.40 a.m. At 01.00 a.m. allready clouds appeared and by 01.50 the sky was completely covered with clouds and stayed that way.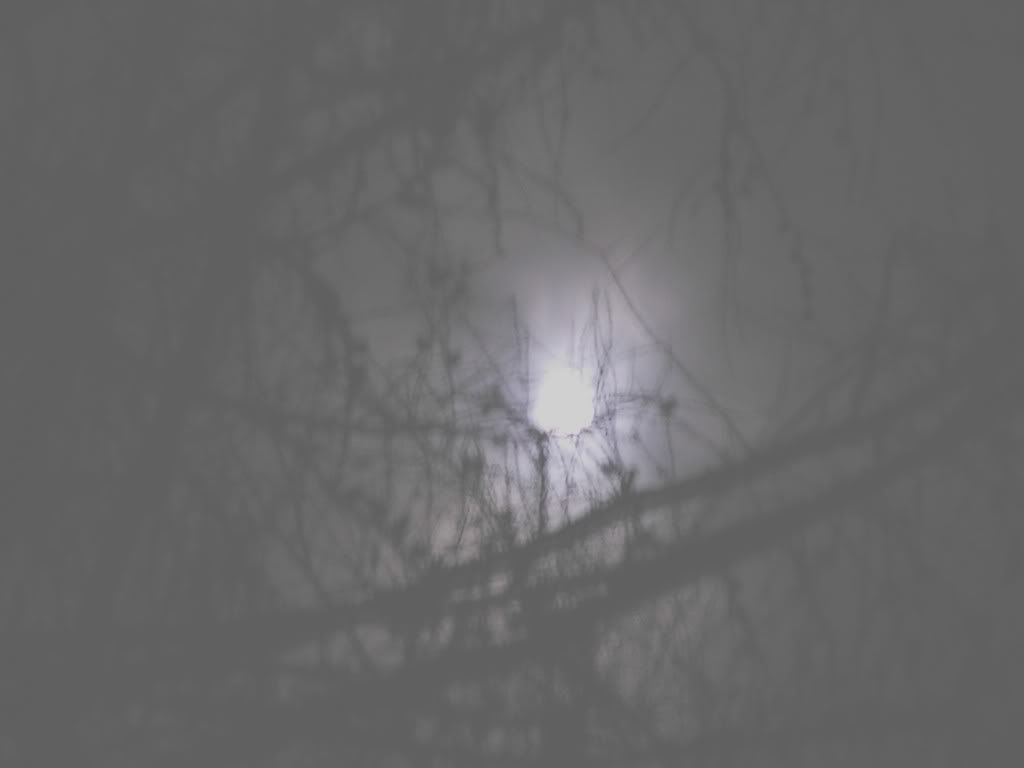 My rather old digital camera is not really fit for making pictures at night. However I will share a few impressions.



Yes, :-) , I understand, for 'astronomical observations' it might be better to leave the wood.
So I did.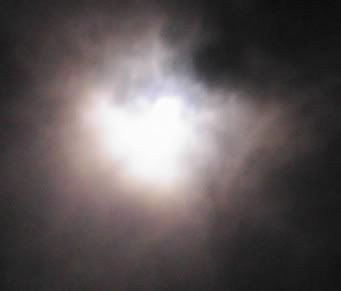 Well that maybe could also be a light bulp in a smokers room, however, believe me, this was THE moon in THAT night (and also not a spiral or else-something nebula).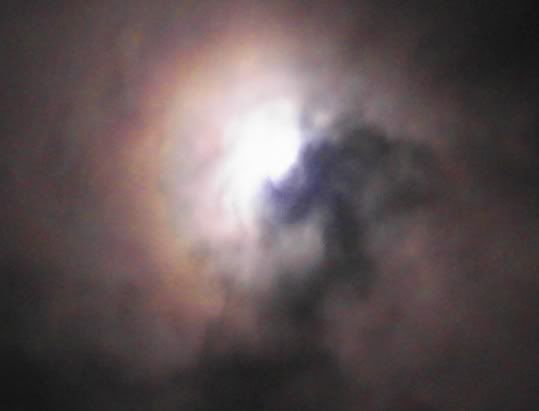 And that was it. :-(
Afterwards it turned dark as the moon disappeared behind the clouds.

There was one 'funny imagination'. As I knew that there would be a total eclipse of the moon, I drew an imaginative line from the moon to me and through the earth and thus could imagine where the sun would be at this moment (at 02.00 a.m. ). Flat Earth people would consider this to be a true act of faith? Maybe.