Underneath of the photos, I share the Link to the WebCam from which you can 'sneak' a bit into 'my world', the place and area that I live in, the spot from which I do my blogging.


So on this webcam you got quite a few functions to operate with. You can point the webcam into different directions, zoom in and out ... enjoy ... however it takes some bandwidth of your internet connection.

This is Bad Goisern on a sunny day. In some future-posts I will share some more details of this area. Eh... Bad doesn't mean 'bad' it means 'bath', this hinting to a special healthy spring (become young again :) hehe) and truly, we got lots of water here in all times of the seasons.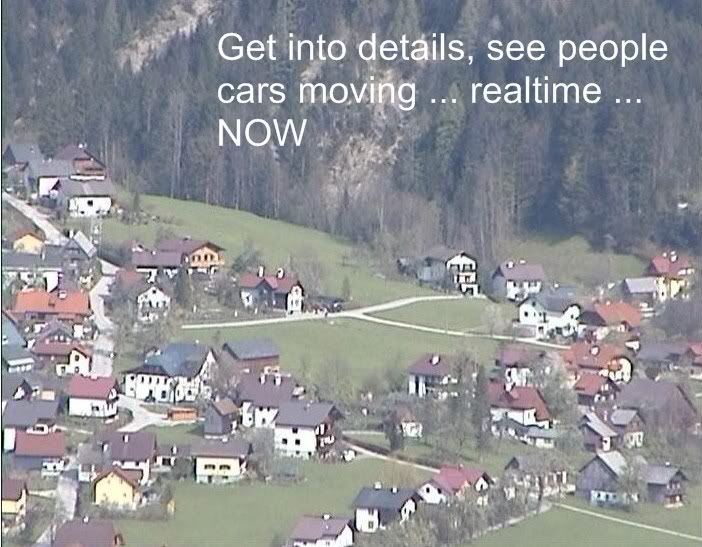 Yes, during day time you can see people and cars moving, and ... you might even see ME.
(At least my famous yellow truck).


Pretty soon I'll list here, the best times of your timezone for watching. For US, Australia ...

As you see, here we've got mountains, rivers and lakes ... I'll tell you some more another time.